RECIPE: Miso, Sake Kasu Cream Cheese Snack
We're so excited to share this recipe with you because we are OBSESSED with this snack!
It's also handy for the festivities ahead as you can prepare them ahead of your dinners and serve them as an appetizer, or serve them with drinks. Save yourself some time and hassle!
They're so crazy addictive when we first had them when our new team member, Kimberly, made and shared it with us. <3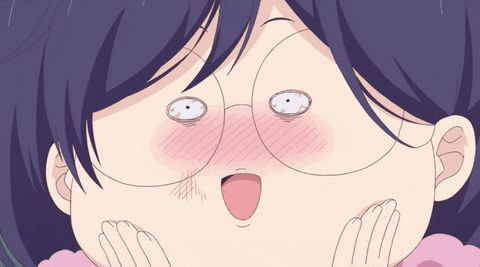 We loved it so much we got Kim to share this recipe with us, so you can make a cheese accompaniment party snack that is exclusively yours (and can't be bought anywhere else -- which makes it extra special!)
You can use this recipe as a base to create your own version of cream cheese too! E.G. Replace Miso with Yuzu Kosho to make Yuzu Kosho Cream Cheese (this is delicious too)
This is also especially useful if you have excess Sake Kasu after pickling your vegetables, making your meats or Kasujiru. No waste!
INGREDIENTS
Cream Cheese - 150G (one whole block)  *You can use any other brand of cream cheese, but we found this to be the best. If you're using another brand of cream cheese, it would be best if it is rectangular/square-shaped. 
Sake Kasu - 110g
Mirin - 4 tbsp (approx. 60ML)
Saikyo Miso - 110g*
Cheesecloth / gauze x 1 (Optional)
Air-tight Container x 1
Cling Wrap (approx. 25CM x 25CM) x 1 

*Note: The original recipe calls for Saikyo Miso, but we think this Miso or this Miso complements cream cheese too. As long as it isn't red miso (Aka Miso), it will work.
 
The difference between the two is Saikyo Miso and Shinshu Miso is that the former is sweeter and more Umami, while the latter is more savoury. 
Fermenting Paste Prep


1) In a bowl, combine the Mirin and Sake Kasu and mix well.
2) Combine Miso into the Sake Kasu mixture and mix well. 
 
Optional Step (if you have cheesecloth/gauze)

This step is useful when you want to separate the mixture from the cheese neatly before serving.
We don't recommend serving the cheese with the mixture as it will be salty. The mixture is solely for 'marinating' the cheese.
You can definitely have bits of the mixture on the cheese (it is edible).

If you don't have cheesecloth or gauze, you can still remove the mixture from the cheese by gently (read: GENTLY) wiping it with your hands or scraper. 



1) Wrap the block of cream cheese with the cheesecloth or gauze BEFORE applying the mixture.
Steps

1) Prepare an airtight container and lay a cling wrap on the table




2) Coat one surface of the Cheese with the paste and place the paste surface face down on the cling wrap

3) Spread the remaining paste on all surfaces of the cheese




4) Wrap the cling wrap once you're done.




5) Place the wrapped block in the container, seal it and let it ferment in the refrigerator for 1~3 days.
The longer the cheese is fermented the stronger the taste. 
P/S: We recommend fermenting for AT LEAST 2 days! GOOD THINGS TAKE TIME. 

To Serve
1) If you have the cheese wrapped in cheesecloth/gauze, simply open it up and retrieve the cheese. Remove any bits of the mixture off the cheese (unless you don't think it's too salty) If you didn't use any cloth, gently remove the mixture off the cheese.
2) On a clean dish, slice the cheese into slices OR bite-size dices. 


3) Serve with crackers or enjoy the cheese as-is.

4) If you have a blow torch, Kim highly recommends torching the cheese. 

Keep any untouched portions back in the marinade for up to 3 weeks in the chiller. 
Recipe contributed by Kimberly